ECO Lamination and Coating Fabric
The Eco friendly finishing for sustainable composite fabric solution.
To do our best for the earth, in addition to choosing fabrics made of environmentally friendly yarns, there are also environmentally friendly materials and processes to choose from for post-processing projects:

1. Recycled PET Bottle Membrane and Coating: Same as the concept of recycled PET yarn, the recycled bottle is produced into recycled ester pellets to make recycled waterproof and breathable membrane and glue that can be used for the coating material. This kind of film/sizing material combined with PET fabric can be fully recycled 100% and recycled, reducing the environmental damage of waste clothes.

2. Bio-based Materials (Susterra®): Susterra is a bio-based material produced by DuPont, which has been certified by the United States Department of Agriculture, which has attracted many companies to incorporate this recycled material into their products. Life cycle assessment (LCA) shows that the use of biobased propanediol (biobased propanediol) process brings vast benefits to the environment, including up to 40% reduction in carbon emissions, 40% reduction in non-renewable energy use, etc. DuPont Tate & Lyle Bio has granted Nam Liong Enterprise (The mother company of U-LONG) a license to use its Susterra biobased materials with the Tawain-based firm's Ureamax Plus film, which is used as a membrane in the manufacturing of waterproof and/or breathable textiles.
---

3. Solvent-Free Backing Material: Chemical solvents can easily dissolve other materials, and are used as diluents in the finishing process of textiles. During the laminating and coating process, the solvent molecules will spread in the air by volatilization and enter humans. The body may be absorbed by the blood circulatory system, enter the lungs and brain and destroy tissues, causing harm to the human body. The glue is widely used in textile processing for laminating and coating. Using solvent-free glue or hot-melt glue can prevent harm to the environment and the human body from the residue of toxic substances.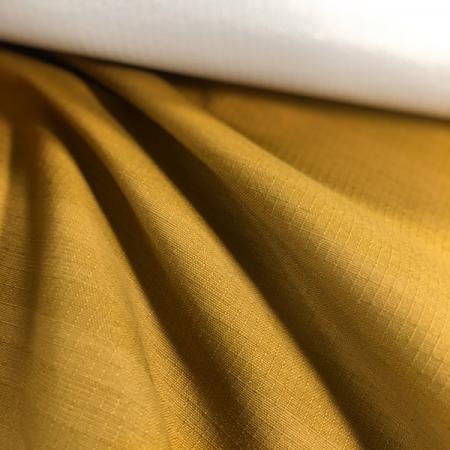 QA01516-E83PXE
100% Nylon 70 denier water repellent Bio Film fabric, the biofilm is a specialty diol made...
Details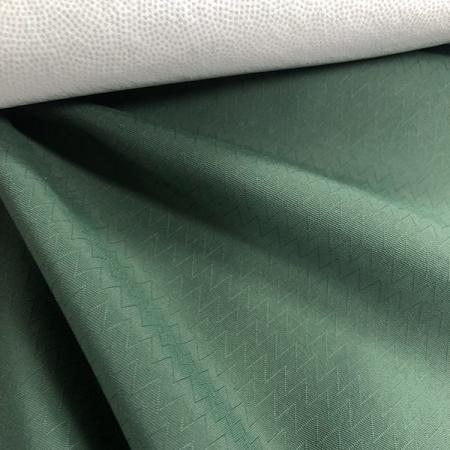 QW0676-403PXE
100% Nylon 70 denier water repellent Bio Film fabric, the biofilm is a specialty diol made...
Details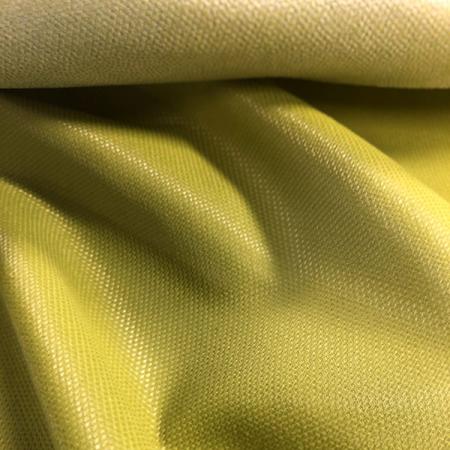 SN01063
100% Nylon 70 denier water repellent Bio Film fabric, the biofilm is a specialty diol made...
Details
Material Trend
The materials trends range for sustainability.

Download
Contact Us
service@u-long.com
ECO Lamination and Coating Fabric | High-Tech Textile & Fabric Manufacturer - U-long
Located in Taiwan, U-Long High-Tech Textile Co., Ltd., since 1983, is a ECO Lamination and Coating Fabric | high-performance textile and fabric manufacturer. Main product, including high tenacity yarns, industrial and complementary textiles, knitted fabrics, sustainable textiles, woven fabrics, functional fabrics and so forth.
hyperbreeze, 3D structure fabric, anti-odor fabric and durable fabrics are U-long's specialties in the textile industry. U-long provides fabrics for outdoor activities, leisurewear and workwear that is suitable for all weather conditions and tough working environments. Textiles for baby strollers or inflatable equipment are extremely environmentally-friendly. Military and protection equipment textile products made from nylon 66 fabrics, a type of nylon yarn that simulates the rugged, fuzzy texture of natural cotton yarn have high tensile strength.
U-long has been offering customers high-quality fabrics/textiles since 1983, both with advanced technology and 48 years of experience, U-long ensures each customer's demands are met.