Functional Composite Material
Workwear; Outdoor wear and equipment; Sportivewear; Footwear; Housing and decorative; Accessories.
All-Fabrics Customized
Hui-Liang is equipped to produce performance composite materials from raw layer creations to 2 to 4 layers lamination manufacturing. How well we do everything else. Our R& D finds the best of technology to add any fabric you ever can imagine. The middle layer of insulations depends on your needs and desires. Biodegradable fibres- bamboo, clam, and natural blending fibres such as cotton and rayon can easily be with Hui-Liang. Our operation is ISO 9001: 2015 certificated and our people are guaranteed every customer expectation approached. Our sophisticated practical experiences of our materials, operations and our people help your sustainable functional performance demands on the right path. Being your best partners is what our businesses model. No matter what stops your next move. You can begin here to upgrade your protection and comfort.
Composite Material application for Outdoor Wear / Footwear
• Jacket, pants, vest, gloves, trainers, casual and work shoes, etc.

Composite Material application for Housing and Decorations
• Kitchen textiles, fabric and sewing, bathroom textiles, etc.

Composite Material application for Personal Protections
• Protective Clothing: Gloves and gowns, safety and sports lining in helmets, wrist, palm, knee and elbow protectors, etc.

Composite Material application for Workwear
• Abrasive clothing and footwear.

Composite Material application for Outdoor equipment
• Waterproof and abrasive bags, equipment covers.
Application:
Outdoor Wear / Footwear
Housing And Decorations
Personal Protections
Workwear
Outdoor Equipment
Enhance Performance Value
To protect you not stop your exploring the nature
Abrasive Resistant
Printing and Embossing
Moisture Wicking
Water Repellent (C0, C6)
Shearing and Brushing
Cooling Effect
Anti-bacterial
Anti- odor
Anti-Mosquito
Multi-functional Value
2 to multi-layers provides comprehensive protections from any weather element.
Waterproof and Breathable Lamination
PTFE / PU / TPE / TPU Lamination
Thermal Padding Insulation
EVA / IEPE / IXPE / ECO-BOND / SBR Foam Bonding Process
Anti-Slippery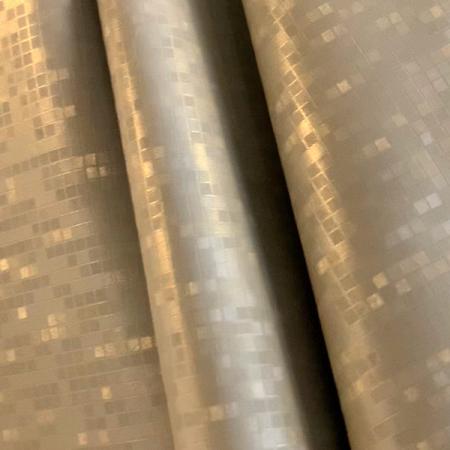 HL19LB0013A
The versatile PU Lamination in any desire colours and embossed patterns offers urban looks...
Details
Material Trend
The materials trends range for sustainability.

Download
Contact Us
service@u-long.com
Workwear; Outdoor wear and equipment; Sportivewear; Footwear; Housing and decorative; Accessories. | Taiwan Greige Fabrics & Woven Fabrics Manufacturer | U-long
Located in Taiwan since 1983, U-Long High-Tech Textile Co., Ltd. has been a textile and fabric manufacturer. Their main fabrics and textiles, include Functional Composite Material, high tenacity yarns, industrial and complementary textiles, sustainable and biodegradable textiles, knitted fabrics, woven fabrics and functional fabrics, especially for the functional fabrics, hyperbreeze, 3D structure, anti-odor and durable fabrics are U-long's specialties.
U-LONG was established in 1983 as a core enterprise of Nam Liong Group. Originally founded to produce special industrial fabrics, the company gradually expanded into the field of high-value stretch fabrics through cutting-edge research and development. As being Taiwan largest, greatest and most professional woven stretch manufactory, U-LONG continuously imports diverse advanced computerized manufacture facilities and employs professional specialists. The finished fabric are for various applications including Apparel (Function & Fashion), Bags (Luggage), Shoes, Industrial use, Protection use, and Home textile.
U-long has been offering customers high-quality fabrics and textiles since 1983, both with advanced technology and 48 years of experience, U-long ensures each customer's demands are met.