Greige for Recycle / Eco Friendly
Greige made by Nylon / Polyester, Recycled, Solution dyed, Biodegradable, Bio PET (SORONA) yarns.
「Care to our Environment」, our Recycle / Eco Friendly greiges contain Nylon / Polyester Recycled, Biodegradable Bio PET, with GRS Approval and as same durability and strength as ordinary yarns, creating a circular economy, Energy-saving greiges can reduce water discharge, reduce energy consumption, with perfect color fastness. Biodegradable greiges, are as same durability and strength as ordinary yarns, normal use of the state will not be cracked, buried in the situation will be decomposed, clothing is no longer causing environmental problems of textile waste, to avoid the inevitable loss caused harm to marine life, is the material of a friendly environment. Bio PET (SORONA), 37% of which come from Recycled plants, is a breakthrough and versatile high-performance bio-based polymer. It has excellent environmental characteristics. Compared to the production process of Nylon 6, SORONA® 30% less energy consumption and 63% less greenhouse gas emissions. Compared to Nylon 6.6, production processes, SORONA® 40% less energy and 56% less greenhouse gas emissions. It can help reduce dependence on petroleum resources and reduce greenhouse gas emissions. Products applicable to the scope of sports wears, outdoor wears, urban casual wears, bags, strollers, shoes.
1. Biodegradable greige specific features:
Natural decomposition after burial
Reduction textile waste
Environmentally friendly
Reduction the harm that does to marine life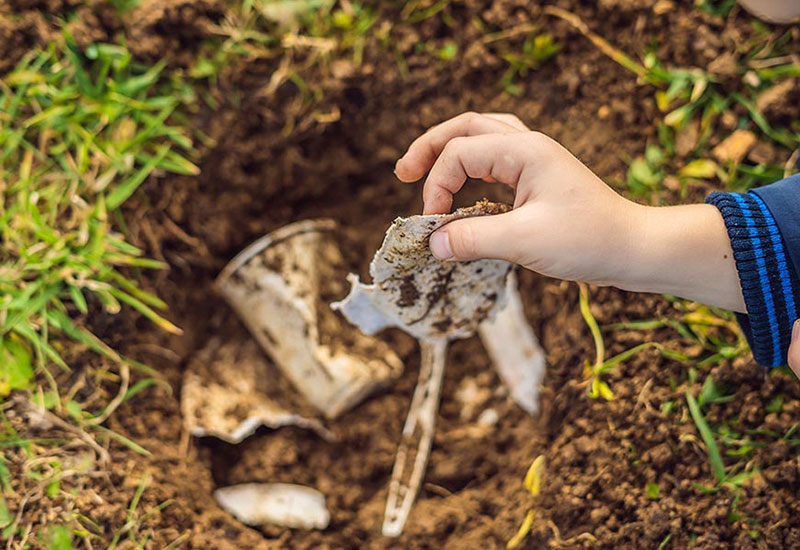 2. Recycled greige specific features:
Recyclable
Reduction reliance on petrochemical raw materials
Reduction waste
Environmentally friendly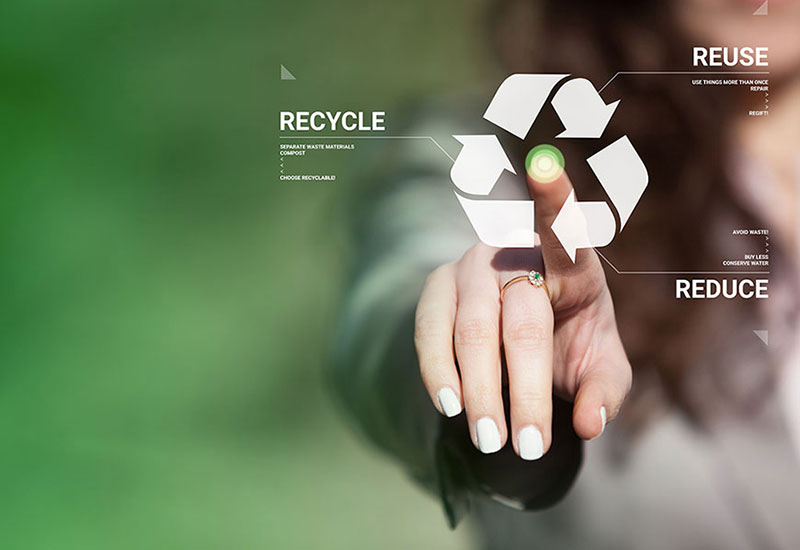 3. Bio PET (SOROMA) greige specific features:
Reducing dependence on petrochemical raw materials
Reducing greenhouse gas emissions
Reducing energy loss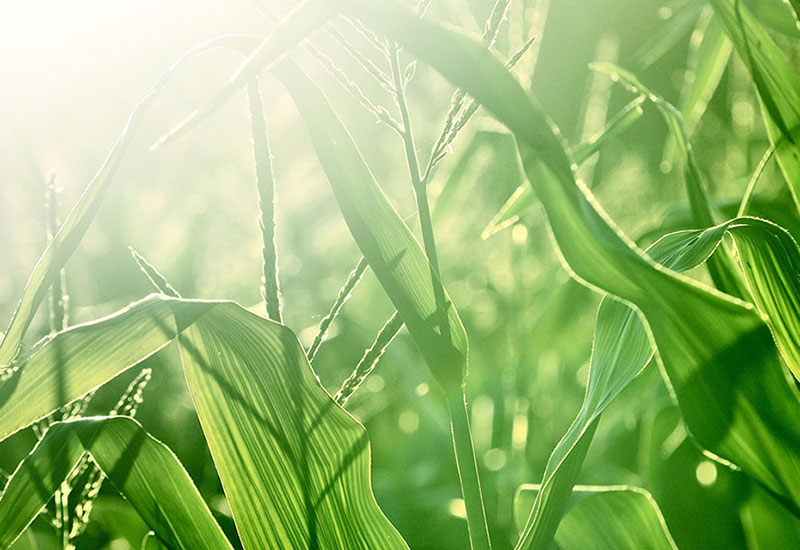 4. Solution dyed greige specific features:
Reducing energy loss
Reducing significant water and wastewater discharges
Excellent color fastness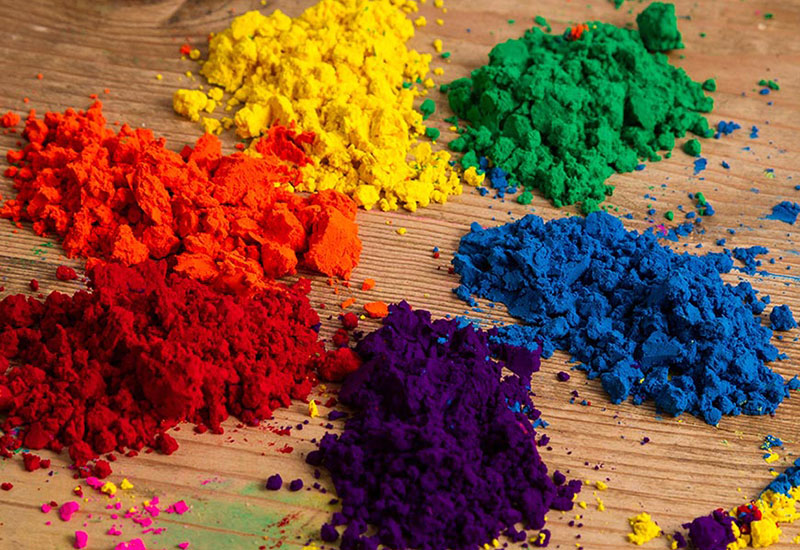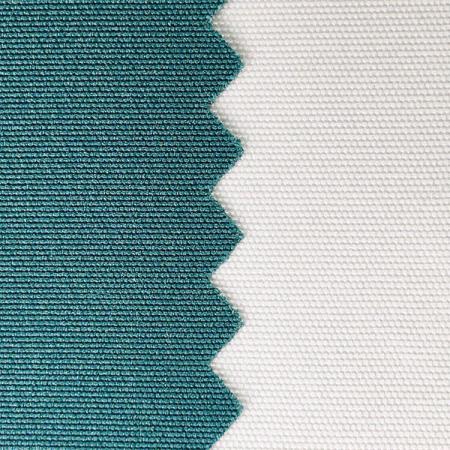 Q19A027
Greige made by Polyester 75 Denier x 150 Denier biodegradable yarn, the durability and strength...
Details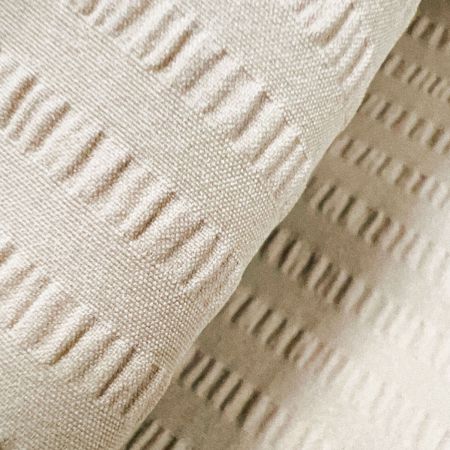 Q21A039
SORONA®, Biofiber Polyester 75D x Polyester 75D Ultra-Elastic & Eco Friendly Wrinkled fabric,...
Details
Material Trend
The materials trends range for sustainability.

Download
Contact Us
service@u-long.com
Greige for Recycle / Eco Friendly | High-Tech Textile & Fabric Manufacturer - U-long
Located in Taiwan, U-Long High-Tech Textile Co., Ltd., since 1983, is a Greige for Recycle / Eco Friendly | high-performance textile and fabric manufacturer. Main product, including high tenacity yarns, industrial and complementary textiles, knitted fabrics, sustainable textiles, woven fabrics, functional fabrics and so forth.
hyperbreeze, 3D structure fabric, anti-odor fabric and durable fabrics are U-long's specialties in the textile industry. U-long provides fabrics for outdoor activities, leisurewear and workwear that is suitable for all weather conditions and tough working environments. Textiles for baby strollers or inflatable equipment are extremely environmentally-friendly. Military and protection equipment textile products made from nylon 66 fabrics, a type of nylon yarn that simulates the rugged, fuzzy texture of natural cotton yarn have high tensile strength.
U-long has been offering customers high-quality fabrics/textiles since 1983, both with advanced technology and 48 years of experience, U-long ensures each customer's demands are met.