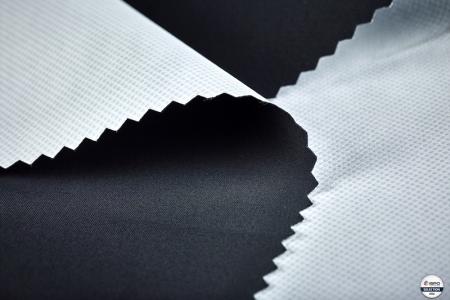 Functional Fabric
Functional fabrics are fabric with functions of adjusting according to their application area.
The preparation methods of functional textiles are divided into two categories. One is to prepare the functional fiber first and then weave it into textile. Through the method of blending and composite spinning, the functional additives of uniform dispersion will be added to the fiber to obtain functional fiber; the surface of conventional fiber is processed. U-LONG has built producing fabrics in a wide range from 8D-3000D for various applications with in various functions including apparel, soft equipment, and industrial use.
Material Trend
The materials trends range for sustainability.

Download
Contact Us
service@u-long.com
Functional Fabric | High-Tech Textile & Fabric Manufacturer - U-long
Located in Taiwan, U-Long High-Tech Textile Co., Ltd., since 1983, is a Functional Fabric | high-performance textile and fabric manufacturer. Main product, including high tenacity yarns, industrial and complementary textiles, knitted fabrics, sustainable textiles, woven fabrics, functional fabrics and so forth.
hyperbreeze, 3D structure fabric, anti-odor fabric and durable fabrics are U-long's specialties in the textile industry. U-long provides fabrics for outdoor activities, leisurewear and workwear that is suitable for all weather conditions and tough working environments. Textiles for baby strollers or inflatable equipment are extremely environmentally-friendly. Military and protection equipment textile products made from nylon 66 fabrics, a type of nylon yarn that simulates the rugged, fuzzy texture of natural cotton yarn have high tensile strength.
U-long has been offering customers high-quality fabrics/textiles since 1983, both with advanced technology and 48 years of experience, U-long ensures each customer's demands are met.